Events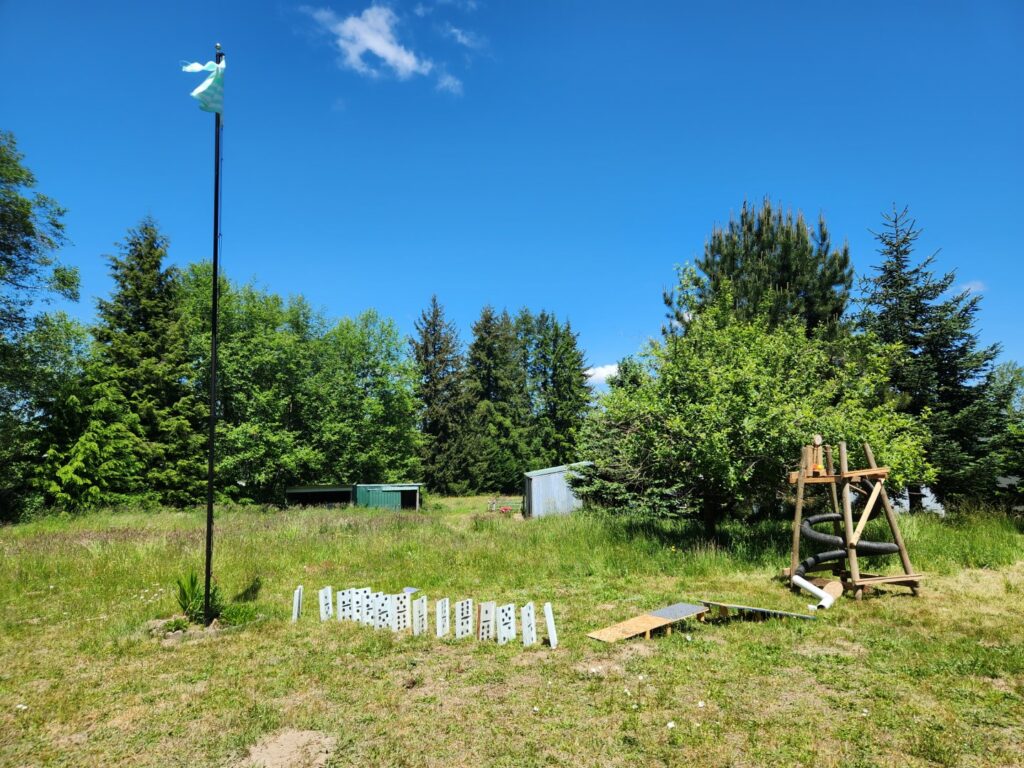 Rube Goldberg Party Preparations Underway
Yes, it's true. This year, there will be at least one yard-sized machine! I've also heard that Team Unicorn Barn has completed their first successful test of a new table top machine, so be ready for some action.
If you are planning to join us for the party this year, please seriously consider bringing even a simple machine, just to keep things interesting; the more the merrier! Not sure how to get started? Try this year's Newbie Challenge.
Of course, you can always see if the engineering muse strikes after you get here, and make something improvised (hint: this is a good thing to try with one or two other people).
If you received an invitation, we hope to see you soon!