Farm Updates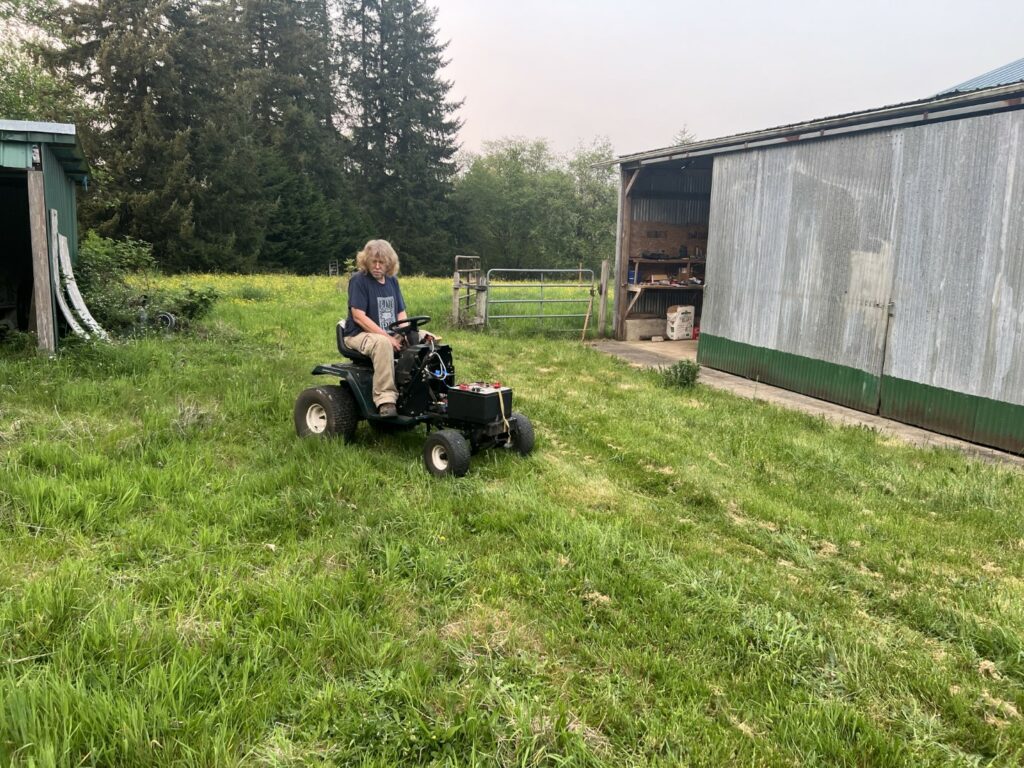 Electric Lawn Tractor Project Enters Phase 2
It works!  Sort of . . .
You may wonder where the announcement for Phase 1 can be found.  The truth is, Phase 1 was drawn out over the course of more than a year, and I didn't think any particular step was blogworthy at the time.  Now, however, I have something to show for all those dribs and drabs of microlabor!
What began as a Craftsman Riding Mower is now a functioning* 24-volt electric vehicle.  Phase 2 will consist of moving beyond proof-of-concept to a full power setup that will probably be 48 volts and use a larger drive motor on the transaxle.  Phase 3 will introduce an electric motor-driven grass cutting deck, which will plug into the tractor's battery system as a sort of e-PTO.
The electronic guts of the converted tractor came from my late mother's old mobility scooter, as did the motors and transaxle.  That, plus some seat-of-the-pants modifications in the Hesselridge Farm machine shop, have led to . . . this:
* limitations apply

Stay tuned for more, as the project develops!