Party Plans – All Hallows' Eve
Kids Welcome
We have lots of room for outdoor and indoor play.  At dusk, kids can venture into the scary graveyard to brave the Haunted Candy Bowl–if they dare!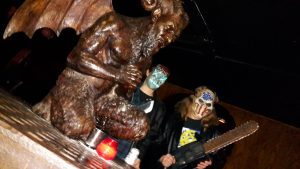 Costume Contest
Every proper Halloween party needs a costume contest.  Prizes will be awarded.  Judges may be appointed by the hosts.  We'll figure it out.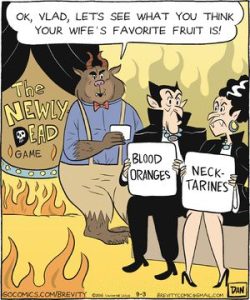 Halloween Party Games
Trivia Murder Party Quiz Game!
Bobbing for Apples!
Pandemic: Cthulhu!
Pin the Head on the Headless Horseman!
One Night Ultimate Werewolf!
More!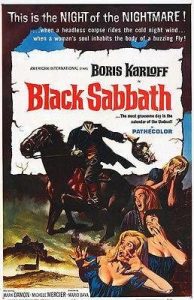 Late Night Double Feature Picture Show
We have a nice new home theater setup with a big screen and full surround sound.  Let's watch movies!  But first, you should help us choose a double feature.  Vote for one film; we'll screen the top two (if anyone stays awake that long…. ;-).
Amenities
Free Booze! We will provide copious amounts of decent beer and wine.  We also have a fairly well stocked bar.
Cauldrons of Soup–We'll provide big pots of chili sin carne and homemade vegetable soup, along with fresh baked bread.
Meatless Potluck–If you can, we ask that you bring a meatless snack or side dish to share.  Please be sure to bring an ingredients list for those who may have food sensitivities.
Protection from Inclement Weather–we have lots of covered space in case of rain, and lots of room inside to stay cozy, warm, and dry.
Yard Games (cornhole, bocce, etc.)
Disc Golf–we have four disc golf targets on the property that we can move around and set up a mini-course!
Great camping spots, for those who want to pitch a tent
Fire pit–should things last into the wee hours
Plenty of indoor crash space (though it might fill up quickly)
Forest trail hikes right behind the house
Drum circle, anyone?  It's pretty remote out here….  We have drums!
Lots of musical instruments lying around
Rocking chairs and nice views
More information about our new place…
Check out the map for help with directions…
73 Raspberry Road, Elma, WA  98541