29 October 2022 - 1:00 pm
So far . . .
10 people
say they are coming to this party.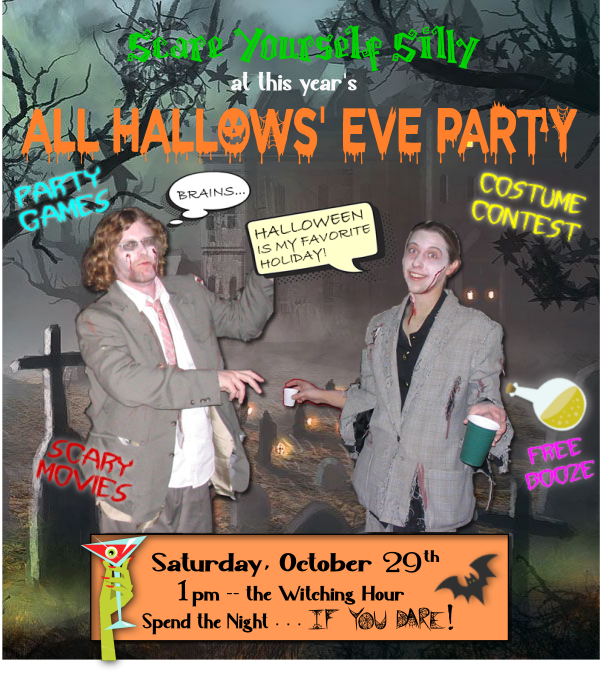 CLICK ONE OF THE LINKS BELOW
Please Note
This is a Costume Party!  Costumes are Mandatory. 
For those who arrive without one, a costume will be . . . provided  😉
---
If you need to cancel your attendance
please use the form below to let us know. Thanks!